LASIK Surgeons in Kansas City
If you are one of those people who has less than perfect vision, you might sometimes dream of waking up in the morning and just being able to see, rather than fumbling for glasses or contacts. You may want to make this dream a reality by undergoing LASIK Surgery. However, deciding to have surgery on your eyes is a serious decision, and finding the right Kansas City LASIK surgeon is an important part of the process.
Fortunately, at Trusted LASIK Surgeons™, we maintain a resource that allows you to find a quality LASIK surgeon that can help you fully understand the procedure, and whether or not it is the best choice for you.
What is LASIK?
LASIK is an abbreviation for Laser-in-Situ-Keratomileusis and is the most common type of refractive eye surgery in the world. In the U.S. alone nearly one million people choose to have the procedure done each year. It involves using a laser to reshape the cornea to correct refractive errors, including nearsightedness (myopia), farsightedness (hyperopia), astigmatism, and presbyopia. Not everyone is a good candidate for the surgery, and although your optometrist can't perform the surgery, they can usually give you a good idea whether LASIK surgery may be an option for you.
Why Choose Trusted LASIK Surgeons™ to Find Your Kansas City LASIK Surgeon
Because LASIK is so popular, there are many ophthalmologists that perform the procedure, and some of these may have a connection with your regular optometrist. At Trusted LASIK Surgeons, we go beyond getting a good word from the regular eye doctor and qualify the surgeons in our directory through an extensive screening provides that evaluates qualification, experience and professional contributions to the field of LASIK.
Some of the necessary qualifications the surgeons included in the Trusted LASIK Surgeons™ directory include
Membership in the American Academy of Ophthalmology and either the American Society of Cataract and Refractive Surgeons, or the International Society of Refractive Surgeons
Extensive experience of over one thousand refractive surgery procedures and/or 10 years experience performing refractive or cataract surgery.
Experience Managing LASIK complications of LASIK - Although LASIK has become standard, complications have occurred, and our surgeons have a proven record of successfully handling these complications, even those that originated with another surgeon.
LASIK Surgeons in Kansas City
At Trusted LASIK Surgeons™, we maintain a LASIK Surgeons Directory and a Cataract Surgeons Directory of top-notch LASIK and Cataract surgery providers across the country. We include two St. Louis based expert LASIK surgeons, Dr. Daniel Durrie, M.D. and Dr. Jason Stahl, M.D. and we feature other highly qualified LASIK Surgeons—Dr. Jason Brinton and Dr. Shachar Tauber who serve patients throughout Missouri, including St. Louis and surrounding areas.
If you have been considering LASIK eye surgery to correct your vision problems, Trusted LASIK Surgeons can help you choose an expert LASIK in Kansas City to get you on track to seeing your best.
If you live outside of St. Louis or the Independence metros in Missouri and are interested in LASIK or another vision correction surgery procedure, please visit our Find a LASIK Surgeon Directory or our Find a Cataract Surgeon Directory to find an expert LASIK or cataract surgeon near you.
---
Kansas City LASIK Surgeons
The Trusted LASIK Surgeons directory only lists surgeons who have extensive qualifications and experience. We estimate these Kansas City based LASIK laser eye surgery, refractive eye surgery, cataract surgery, eye doctors are among the top 1% performing vision correction in the United States. These Kansas City eye surgeons also serve international patients.
Click the links below to view these surgeons' extensive qualifications.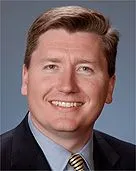 Kansas City LASIK Eye Surgeon Dr. Jason Stahl, M.D.
Dr. Jason Stahl has extensive qualifications that we estimate put him among the top 1% of LASIK and refractive surgeons in the United States.
(913) 871-1166 Call for Appointments and Information
---
Call today for your consultation with a true LASIK Laser eye expert who is a trusted eye surgeon and vision correction surgery specialist.
We invite you to review our qualification process, each surgeon's profile, and select your LASIK surgeon with confidence.
When you select a surgeon from the Trusted LASIK Surgeons directory, you will meet with a true LASIK Eye Surgery expert who is a trusted eye surgeon and vision correction surgery specialist. You will gain the advice, wisdom, and expertise of a profoundly qualified refractive eye surgeon at an exceptional value.
---
Thank you for visiting us at Trusted LASIK Surgeons™.
To find a vision correction expert surgeon who has qualified to be listed at Trusted LASIK surgeons in another area, please visit:
Find a Trusted LASIK Eye Surgeon™
The screening process and standards used by Trusted LASIK Surgeons™ can be found at:
How Are Lasik Eye Surgeons Qualified at Trusted Lasik Surgeons™?