Omaha LASIK Surgeon
Dr. Lance Kugler M.D.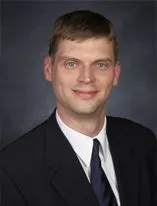 Trusted LASIK Surgeons
Dr. Lance Kugler M.D.
Dr. Kugler is an international consultant for corneal topography scans

Dr. Lance Kugler, M.D., LASIK surgery, cataract surgery, PRK, all-laser or bladeless LASIK, & wavefront based laser vision correction surgery, refractive surgery such as intraocular lens implant surgery (IOLs), corneal transplants, limbal relaxing incisions & conductive keratoplasty (CK), corneal procedures. Dr. Kugler also has expertise in case review & testimony.
---
Dr. Lance Kugler has extensive qualifications that Trusted LASIK Surgeons estimates place him among the top LASIK laser eye surgery, refractive surgeons and cataract surgery specialists in the United States.
For your convenience, these credentials and criteria have been grouped by Experience, Premier Patient Care and Credentials. In addition, Dr. Kugler has included some additional career highlights that while not used by Trusted LASIK Surgeons in our screening process, clearly demonstrate his/her highly distinguished career as a true pioneer in advancing vision correction surgery throughout the world.
Dr. Lance Kugler's qualifications and credentials as a top LASIK surgeon and cataract surgery specialist include:
Experience
---
---
---
---
---
Dr. Lance Kruger
Medical Director, Ophthalmologist, Specializing in Laser Vision Correction
An Omaha native, Dr. Kugler earned his undergraduate degree from DePauw University in Greencastle, Indiana, where he graduated magna cum laude with a degree in Computer Science. He then went on to earn his MD from Case Western Reserve University School of Medicine in Cleveland, Ohio. He returned to Omaha for residency training in ophthalmology at the University of Nebraska Medical Center. Following residency training, Dr. Kugler entered private practice.
After practicing ophthalmology in the Omaha area for four years, Dr. Kugler saw that Nebraska was in need of a surgeon with advanced training in state-of-the-art LASIK and cataract surgery. Building on his background in computer science, Dr. Kugler and his family moved to Nashville, Tennessee where he completed a prestigous fellowship in Cornea and Refractive Surgery under the guidance of Ming Wang, MD, PhD, a world renowned ophthalmologist with a PhD in laser physics. Dr. Kugler performed over 1300 refractive surgical procedures during his fellowship, by far the most of any fellow in the country, and became an expert in managing complicated LASIK cases and helping patients who had suffered from LASIK complications elsewhere. Following his year of specialty training, Dr. Kugler returned to join Dr. Schlichtemeier and bring the latest state-of-the-art LASIK and cataract surgery technology to Nebraska.
Dr. Kugler has authored several peer reviewed journal articles and textbook chapters, presented at national meetings, and served as the study coordinator for an FDA clinical trial for a new procedure to reduce patients' need for reading glasses. He is an international consultant for corneal topography scans, which are computer generated maps of the surface of the eye, and also serves as a peer reviewer for several scientific journals.
Dr. Kugler is active at the national level through his involvement in the American Academy of Ophthalmology. He is a member of the YO (Young Ophthalmologist) YO-info subcommittee and is a graduate of the prestigious AAO Leadership Development Program. Dr. Kugler is board certified by the American Board of Ophthalmology.
Dr. Kugler lives with his wife Traci and their five children.
View Omaha LASIK Surgeon Lance Kruger MD Curriculum Vitae
Please call (402) 558-2211 or visit Lasik Omaha today for your free LASIK consultation with a trusted expert LASIK eye surgeon and vision care specialist who is also a cataract surgeon with proven expertise.
You now have accurate information and a direct contact to an exceptional surgeon. Dr. Kugler and his exceptional staff are looking forward to meeting with you. Your questions and concerns are welcome.
Thank you for visiting us at Trusted LASIK Surgeons.
---
To find a vision correction expert surgeon who has qualified to be listed at Trusted LASIK surgeons in another area, please visit:
Find a Trusted LASIK Eye Surgeon
The screening process and standards used by Trusted LASIK Surgeons™ can be found at: