Montrose LASIK and Cataract Surgeons
Dr. Lawrence Spivack M.D.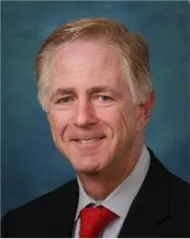 The Trusted LASIK Surgeons directory only lists surgeons who have extensive qualifications and experience. We estimate these Montrose based LASIK laser eye surgery, refractive eye surgery, cataract surgery, eye doctors are among the top 1% performing vision correction in the United States. These Montrose, CO eye surgeons also serve international patients.
Spivack Western Slope Laser Center
(970) 928-9752 Call for Appointments and Information
Montrose LASIK Serving Vail, Grand Junction, Steamboat, Montrose and throughout Colorado.
The Spivack Western Slope Laser Center
3122 Blake Avenue
Glenwood Springs, CO 8160
---
Call today for your consultation with a true LASIK Laser eye expert who is a trusted eye surgeon and vision correction surgery specialist.
We invite you to review our qualification process, each surgeon's profile, and select your LASIK surgeon with confidence.
When you select a surgeon from the Trusted LASIK Surgeons directory, you will meet with a true LASIK Eye Surgery expert who is a trusted eye surgeon and vision correction surgery specialist. You will gain the advice, wisdom, and expertise of a profoundly qualified refractive eye surgeon at an exceptional value.
---
Thank you for visiting us at Trusted LASIK Surgeons™.
To find a vision correction expert surgeon who has qualified to be listed at Trusted LASIK surgeons in another area, please visit:
Find a Trusted LASIK Eye SurgeFind a Trusted LASIK Eye Surgeon™
The screening process and standards used by Trusted LASIK Surgeons™ can be found at:
How Are Lasik Eye Surgeons Qualified at Trusted Lasik Surgeons™?