Tampa LASIK Surgeon
Dr. Lewis R. Groden, M.D.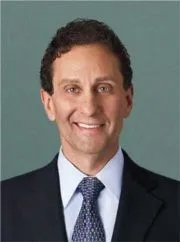 Trusted LASIK Surgeons
Dr. Lewis R. Groden, M.D.
Dr. Lewis Groden is Executive Medical Director and Member of the Medical Advisory Board for LASIKPlus/LCA Vision
Dr. Groden served as an FDA Clinical Investigator for 6 studies
Dr. Lewis Groden is Associate Professor, Department of Ophthalmology University of South Florida
Dr. Lewis R. Groden treats patients seeking LASIK and other refractive surgery procedures from Tampa and throughout Florida.
---
Dr. Lewis R. Groden has extensive qualifications that Trusted LASIK Surgeons estimates place him among the top 1% of LASIK laser eye surgery and refractive surgeons specialists in the United States.
For your convenience, these credentials and criteria have been grouped by Experience, Premier Patient Care and Credentials. In addition, Dr. Groden has included some additional career highlights that while not used by Trusted LASIK Surgeons in our screening process, clearly demonstrate his highly distinguished career as a true pioneer in advancing vision correction surgery throughout the world.
Dr. Groden's qualifications and credentials as one of the top LASIK surgeons include:
Experience
Over 35 years experience in refractive surgery, including laser eye surgery, and other vision correction procedures
Performed over 66,000 LASIK and laser vision procedures
Principal Investigator for 4 FDA clinical studies for manufacturers of lasers or other devices, products, and medications related to vision care as well as a Co-Investigator for 2 other FDA clinical studies
Refractive Surgery Expert Witness: Over 23 years experience providing expert witness services on behalf of plaintiffs and defendants, including case review and expert testimony for cases involving the following refractive surgery procedures:

LASIK, PRK laser eye surgery, and corneal transplants
---
"All-Laser" LASIK (bladeless) using the IntraLase laser
Wavefront Based ("Custom") LASIK and PRK laser eye surgery
Use of iLASIK Procedure- WaveScan Technology, IntraLase, and Visx Advanced CustomVue treatments

Alcon Wavefront Optimized LASIK & PRK

Offers complete refractive surgery care
Management of complications of surgery for new patients who had problems from a LASIK or other vision correction procedure performed by another doctor
Other eye surgeons, optometrists, opticians, employees of companies that specialize in vision correction surgery devices or products, and/or their family members have chosen Dr. Groden to perform their LASIK or another vision correction procedure.
---
Current Faculty Appointments:

Associate Professor, Department of Ophthalmology University of South Florida

Director, Refractive Surgery, Department of Ophthalmology University of South Florida
Director, Refractive Surgery, Department of Ophthalmology
University of South Florida
Platinum Dean's Recognition Award, University of South Florida College of Medicine
William C. Edwards Award For Excellence in Teaching Surgical Teaching Award for USF Department of Ophthalmology
Past Director, Ophthalmology Residency Program
Past Vice Chairman, Department of Ophthalmology
Past Director, Ophthalmology Residency Program
Past Director, Cornea/External Disease Service

Past Faculty Appointments (Staff and/or other Privileges)
Hospital Staff Appointments
Past Hospital Staff Appointments

Director, Montefiore Laser & Eye Center
Director, Refractive Surgery, Department of Ophthalmology

LasikPlus/LCA Vision

Executive Medical Director
Member, Medical Advisory Board

Professional Society and Organizations - Membership and Affiliations

American Academy of Ophthalmology (AAO)

Fellow
Achievement Award
Past Member of Preferred Practice Pattern Committee on Refractive Errors

International Society of Refractive Surgery (ISRS)
American Society of Cataract and Refractive Surgery (ASCRS)

Certified by American Board of Ophthalmology (ABO)

Examiner, American Board of Ophthalmology

Consulting Positions (for companies that develop lasers, other ophthalmic products and medications)

Alcon: Past Member of Alcon Refractive Leadership Council

Reviewer:

Journal of Refractive Surgery

Over 20 peer-reviewed scientific journal articles published
Over 5 text book chapters
Over 70 lectures or presentations on research topics at major eye meetings
Presentations since 2012 include:

Interesting Cases: Corneal Ulcers
Aspen Corneal Society annual meeting
Aspen, CO February 2012
Ectasia, Lessons Learned: Risk Factors
Aspen Corneal Society annual meeting
Aspen, CO February 2012
Ectasia, Lessons Learned: Risk Score Systems
Aspen Corneal Society
Aspen, CO February 2012
Post-Laser Vision Correction Ectasia: Comparison of Patients With Normal Preoperative Topography and Patients With Abnormal Topography
American Society of Cataract and Refractive Surgery annual meeting
Chicago, IL April 2012
Analysis of the Groden Strike Point System and Randleman Ectasia Risk Score System: Review of 50 Post-Laser Vision Correction Ectasia Cases
American Society of Cataract and refractive Surgery annual meeting
Chicago, IL April 2012
Eye Rubbing in Refractive Surgery Patients: Prevalence and Relationship to Corneal Topography
American Academy of Ophthalmology annual meeting
Chicago, IL November 2012
Ectasia 2013
Aspen Corneal Society
Aspen, CO February 2013
LASIK Enhancements
Aspen Corneal Society
Aspen, CO February 2013
Efficacy of PRK Enhancements after LASIK
American Society of Cataract and Refractive Surgery annual meeting
San Francisco, CA April 2013
Ectasia: Lessons Learned
American-European Congress of Ophthalmic Surgery / Surface Ablation Femto-Lasers & CrossLinking Congress
Deer Valley, UT August 2013
Angle Kappa: Does it matter?
Aspen Corneal Society
Aspen, CO February 2014
Refractive Surgery Outcomes and Nomograms
Aspen Corneal Society
Aspen, CO February 2014
Pentacam: Topography vs Tomography
Aspen Corneal Society
Aspen, CO February 2014
The Effect of Angle Kappa on Hyperopic LASIK
American Society of Cataract and Refractive Surgery (ASCRS), Boston MA, April 2014
Controversies in Identifying Risk Factors for Post-LASIK Ectasia
American Society of Cataract and Refractive Surgery (ASCRS), Boston MA, April 2014
Relevance of Sputum Cultures in Evaluating Donor Corneal Tissue for Transplant
Association for Research in Vision and Ophthalmology (ARVO), Orlando FL May 2014
Ectasia; Where Are We Today?
Aspen Corneal Society
Aspen, CO February 2015
How Good is Modern Laser Correction?
Aspen Corneal Society
Aspen, CO February 2015
Safety and Efficacy of LASIK and PRK in a Large Corporate Practice
American Society of Cataract and Refractive Surgery annual meeting
San Diego, CA

April 2015
PRK or LASIK: Which is Better?
Aspen Corneal Society
Aspen, CO

February 2016
The Influence of Contact Lenses on the Cornea: Urban Myth?
Aspen Corneal Society
Aspen, CO

February 2016
Comparison of LASIK and PRK for Myopia in a Large Corporate Practice
American Society of Cataract and Refractive Surgery annual meeting
New Orleans, LA May 2016
Influence of Soft Contact Lenses on the Refraction and Cornea in Keratorefractive Surgery Candidates
American Society of Cataract and Refractive Surgery annual meeting
New Orleans, LA May 2016
Laser Vision Correction: Surface Ablation vs LASIK
Advanced Refractive Congress
Miami Beach, FL July 2016
Influence of Soft Contact Lenses on the Refraction and Cornea in Keratorefractive Surgery Candidates
American Academy of Ophthalmology annual meeting
Chicago, IL October 2016
Post-LASIK Ectasia: Percent Tissue Altered
how valuable is it?
Aspen Corneal Society
Aspen, CO February 2017
Pentacam Interpretation "as simple as…"
Aspen Corneal Society
Aspen, CO February 2017
EBK: A Better Way to Perform PRK
Aspen Corneal Society
Aspen, CO February 2017
Visual Recovery, Epithelial Healing, and Pain: Comparison of PRK and Epi-Bowman Keratectomy (EBK)
American Society of Cataract and Refractive Surgery annual meeting Los Angeles, CA May 2017
Percentage Tissue Altered in a Large Series of Post-Femtosecond LASIK Ectasia Cases
American Society of Cataract and Refractive Surgery annual meeting Los Angeles, CA May 2017
Pentacam Challenges
Aspen Corneal Society
Aspen, CO February 2018
Training Refractive Surgeons
Aspen Corneal Society
Aspen, Co February 2018
Cerulean Keratopathy
Aspen Corneal Society
Aspen, CO February 2018
More Refractive: Surface Treatment Update
Aspen Corneal Society
Aspen, CO February 2018

---

Education

---

Dr. Lewis Groden serves as national Executive Medical Director of LasikPlus / LCA Vision. Dr. Groden received his education from Williams College and the State University of New York. He did his ophthalmology residency at Eye & Ear Hospital /University of Pittsburgh and cornea fellowship at Wills Eye Hospital. Dr. Groden is currently an Associate Professor in the Department of Ophthalmology, University of South Florida and Co-Director of their Residency Program. In addition, Dr. Groden is affiliated with several prestigious organizations including Examiner, American Board of Ophthalmology and Fellow, American Academy of Ophthalmology.

Dr. Groden has been performing laser vision correction for 23 years, 18 of which have been spent at LasikPlus. In total, Dr. Groden has performed over 66,000 laser vision corrections.

"Seeing the difference we make in the way people live their lives is something I love about being a laser vision correction doctor. I have had LASIK and know what a wonderful procedure it is - I am fortunate to be able to bring this to others." - Dr. Lewis R. Groden

View Tampa LASIK Surgeon Lewis R. Groden Curriculum Vitae

Please call (866) 755-2026 or visit Dr. Groden online at LasikPlus today for your free LASIK consultation with a trusted expert LASIK eye surgeon and vision care specialist with proven expertise.

You now have accurate information and a direct contact to an exceptional surgeon. Dr. Lewis R. Groden and his exceptional staff are looking forward to meeting with you.

Thank you for visiting us at Trusted LASIK Surgeons.

---

To find a vision correction expert surgeon who has qualified to be listed at Trusted LASIK surgeons in another area, please visit:

Find a Trusted LASIK Eye Surgeon

The screening process and standards used by Trusted LASIK Surgeons™ can be found at: