Franklin LASIK and Cataract Surgeon
Dr. Rolando Toyos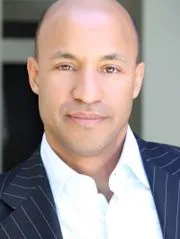 Trusted LASIK Surgeons™
Dr. Rolando Toyos, M.D.
Principal Investigator for 2 FDA clinical studies and Co-Investigator for 6 other FDA studies
Dr. Toyos has been the official LASIK surgeon and eye care provider for the Memphis Redbirds, Memphis Grizzlies, and Ballet Memphis
First surgeon to combine Laser Cataract Surgery with Aqualase creating a LASIK for Cataract Surgery L4C procedure.
Dr. Rolando Toyos treats patients seeking LASIK, refractive and cataract surgery from Nashville, Memphis, Southern, Franklin and other cities throughout Tennessee as well as from throughout the United States
Categories
Credentials and Qualification
Professional Credentials
Additional Career Highlights
Education.Training
Surgeon Bio
Toll Free: (888) 315-3937 (Se habla Espanol)
Memphis: (901) 683-7255
795 Ridge Lake Blvd, Ste. 103
Memphis, TN 38120
Nashville: (615) 327-4015
1800 State St.
Nashville, TN 37203
South Haven: (662) 349-0320
391 Southcrest Circle, Ste. 104
Southaven, MS 38671
Franklin: (615) 764-1999
600A Frazier Drive, Ste #110
Franklin, TN 37067
To contact Dr. Rolando Toyos, please visit: Contact Form for Toyos
Call or contact Dr. Rolando Toyos today and please mention Trusted LASIK Surgeons for your free LASIK consultation with a true LASIK expert who is a trusted eye surgeon, vision care specialist and cataract surgeon. Dr Toyos' exceptional qualifications are listed below.
To learn what former patients of Dr. Toyos have to say, please visit: Patient Testimonials for Dr. Toyos
Special discount* on LASIK and other elective surgery procedures offered by Dr. Toyos to members of U.S. military, local police and fire departments and certain family members. For more info, please contact the surgeon's office directly and mention Trusted LASIK Surgeons.
---
Dr. Rolando Toyos has extensive qualifications that Trusted LASIK Surgeons estimates place him among the top 1% of LASIK laser eye surgery and refractive surgeons and cataract surgery experts in the United States.
For your convenience, these credentials and criteria have been grouped by Experience, Premier Patient Care and Credentials. In addition, Dr. Toyos has included some additional career highlights that while not used by Trusted LASIK Surgeons in our screening process, clearly demonstrate his highly distinguished career as a true pioneer in advancing vision correction surgery throughout the world.
Dr. Toyos's qualifications and credentials as one of the top LASIK surgeons and cataract surgery experts include:
Experience
Dr. Toyos has been the official LASIK surgeon and eye care provider for the Memphis Redbirds, Memphis Grizzlies, and Ballet Memphis
Dr. Toyos was the first surgeon to offer:

Soft-Fit LenSx in the state of Tennessee
Laser-assisted cataract surgery in Memphis, Tennessee
EpiLasik in the state of Tennessee
Custom Cornea LASIK in the state of Tennessee

Inventor – IPL for Dry Eye
Toyos clinic is the only clinic in Tennessee with 2 FDA approved lasers for cataract surgery
Over 15 years experience in cataract surgery (including cataract surgery with lens implants)
Performed over 15,000 LASIK and laser vision procedures
Performed over 30,000 cataract surgery procedures
Principal Investigator for 2 FDA clinical studies for manufacturers of lasers and other devices, products, and/or medications related to vision and general eyecare as well as a Co-Investigator for 6 other FDA clinical studies
Refractive and Cataract Surgery Expert Witness:

Over 10 years experience providing expert witness services on behalf of plaintiffs and defendants, including case review and expert testimony for cases involving the following refractive and cataract eye surgery procedures
Premier Patient Care
"All-Laser" LASIK (bladeless) using the IntraLase laser
Use of iLASIK Procedure- WaveScan Technology, IntraLase, and Visx Advanced CustomVue treatments
Offers complete refractive surgery care

LASIK and PRK laser eye surgery

Intraocular lens implant surgery (IOLs) including Refractive Lensectomy (RLE) or Clear Lensectomy (CLE) using monofocal lenses, multifocal lenses, as well as toric implants
Arcuate Incisions using the LenSx Lasers
Cataract Surgery (including cataract surgery with lens implants)

Offers Premium Lens Implants
No stitch, no shot, no patch cataract surgery
Management of complications of surgery for new patients who had problems and complications from LASIK surgery or another vision correction operation or cataract surgery performed by another eye doctor
Many eye surgeons and other MD's, optometrists, opticians, and employees of companies that specialize in refractive surgery instrumentation and their family members have had their LASIK and other refractive surgeries performed by Dr. Toyos
---
Current Faculty Appointments
Hospital Staff Appointments

Baptist Hospital
Methodist Hospital
Northwestern University Medical Center
Masonic Medical Center
Jackson General Medical Center

Professional Society and Organizations- Membership and Affiliations
Certified by American Board of Ophthalmology
Consulting Positions (for companies that develop lasers, other ophthalmic products and medications)
Certifications to Train other LASIK and refractive eye surgeons

Quadra Q4 IPL for Dry Eye
Visx Star S4 excimer laser
IntraLase FS laser
LensX FS cataract laser

Publications:

Editorial Boards and Positions: Review of Allergy (no longer in publication)
Over 100 peer-reviewed scientific journal articles published
Over 5 textbook chapters written and 2 books

Over 10 videos and podcasts on ophthalmology
Presentations, Lectures, Panels, and Courses

Over 100 lectures and presentations on research topics at major eye meetings
Served on over 100 vision correction and other eye related panels at major ophthalmology meetings
Taught over 100 courses at major eye meetings
---
Inventions and Patents
Selected Light Wavelengths and Delivery Devices for Prevention and Treatment of Dry Eye Syndrome (QOB-1001815)
---
Achievement Award Hispanic Center of Excellence University of Illinois School of Medicine, 2012
Established University of Illinois School of Medicine Ophthalmology Summer Internship for Hispanic Female Medical Students, 2012
National Hispanic Professional Organization 2012 Awards - Outstanding Business - Toyos Clinic
Founding Member – American College of Ophthalmic Surgery, 2011
Memphis Latino Leadership Awards, Outstanding Business Partner, 2011
Memphis Finest – VIP Memphis, June 2010
PS250 – Premier Surgeon, May 2010 to present
Hispanic Center of Excellence in Medicine Award – University of Illinois at Chicago College of Medicine, 2010
Jazz Foundation – Humanitarian Award for relief efforts to victims of Hurricane Katrina, 2008
Top Forty Under 40 – TEXT: Memphis Business Journal http://www.bizjournals.com/memphis/, November 2005
American Society of Cataract and Refractive Surgery Foundation Research Grant –Intense Pulse Light for Dry Eye, 2005
Top 500 List, www.inc.com , 2005.
Business Tennessee Fast50 Award - Business Tennessee Magazine; 2004.
Pinnacle Award – Emerging Business, Jackson, Tennessee; Jackson Chamber of Commerce, 2002
Merck Award for Academic Achievement, University of Illinois, College of Medicine, 1994.
Ciba-Geigy Community Service Award, University of Illinois, College of Medicine, 1993.
Honorable Mention, University of Illinois, College of Medicine Research Forum, 1992.
Finalist, 22nd Annual Meeting, Western Trauma Association, Earl Young Resident Competition, 1992.
Warren H. Cole Foundation Surgical Research Grant, 1991.
Official sponsor of the Nashville Predators
---
---
Rolando Toyos, M.D.
Rolando Toyos, M.D. is the Medical Director and Founder of Toyos Clinic. Dr. Toyos is originally from California. He graduated from Santa Rosa High School where he played Varsity Basketball, Baseball and Football and was a finalist for a state scholar athlete award. He received his Bachelors and Masters degrees from The University of California, Berkeley and Stanford University, where he was a straight A student. Before beginning medical school, Dr. Toyos worked as a high school teacher and basketball coach. He won the National Teaching Award for his science curriculum development and his work with at-risk children. He, then, received his medical degree at the University of Illinois where he was Class President, graduating with James Scholar Academic Honors and received a community service award for helping Chicago City Public Schools develop a pre-med program for students interested in medicine. He completed his internship in Internal Medicine at Illinois Masonic Hospital in Chicago. Dr. Toyos completed his Ophthalmology residency at Northwestern University and Chicago Children's Hospital. Dr. Toyos spent one year performing LASIK at the Assil Eye Institute in Beverly Hills.
Dr. Toyos is Board Certified in Ophthalmology and specializes in Cataract Surgery, LASIK, and Dry Eye. He is one of the most experienced surgeons in the country, completing over 25,000 cataract surgeries and 15,000 LASIK surgeries. He was the first surgeon to combine Laser Cataract Surgery with Aqualase creating a Lasik for Cataract Surgery L4C procedure. Dr. Toyos is the inventor of the procedure Intense Pulse Light for dry eye, also known as DELIT. He has trained hundreds of surgeons both nationally and internationally on surgical techniques, medications and new technologies. He has authored several papers and books. One book for medical students, now in its 3rd edition, was a best seller on college campuses for several years. He belongs to many professional organizations including the Sports Ophthalmology Society of America (SOSA) of which he is the current president. Dr. Toyos has worked with various professional sports teams like the Memphis Grizzlies, Seattle Mariners, and Memphis Redbirds to name a few. He has been named one of The Best Doctors and is the only eye surgeon in Memphis named a Premier Surgeon by his peers.
Dr. Toyos is involved in the community. He won The Humanitarian Award by the Jazz Foundation of America for providing free surgical care to the displaced victims of Hurricane Katrina. He recently won the Leadership Award from National Hispanic Professional Organization. He volunteers his time to Eye Care America, a national program that provides eye care to the poor. The clinic has completed mission trips to Nicaragua, Honduras, Columbia and Haiti. He has been a board member of Ballet Memphis and the Memphis Rock & Soul Museum. He has won several community awards like The Memphis Business Journal's Top 40 Under 40, Cystic Fibrosis Foundation's Memphis Finest, and Memphis Magazine's Who's Who.
Toyos Clinic has been recognized as one the fastest growing companies in the United States by Inc. Magazine.
For fun, Dr. Toyos loves spending time with his wife and kids.
View Curriculum Vitae of Dr. Rolando Toyos
Please call (888) 315-3937 or visit Toyos Clinic today for your free LASIK consultation with a trusted expert LASIK eye surgeon and vision care specialist who is also a cataract surgeon with proven expertise.
You now have accurate information and a direct contact to an exceptional surgeon. Dr. Rolando Toyos and his exceptional staff are looking forward to meeting with you.
Thank you for visiting us at Trusted LASIK Surgeons™.
---
To find a vision correction expert surgeon who has qualified to be listed at Trusted LASIK surgeons in another area, please visit:
Find a Trusted LASIK Eye Surgeon
The screening process and standards used by Trusted LASIK Surgeons™ can be found at: