You've been diagnosed with cataracts, and your eye doctor believes it's time for eye surgery to remove them. Do you know how to choose a cataract surgeon from the Trusted LASIK Surgeon directory? Find out how to use the directory to find a cataract surgeon near you.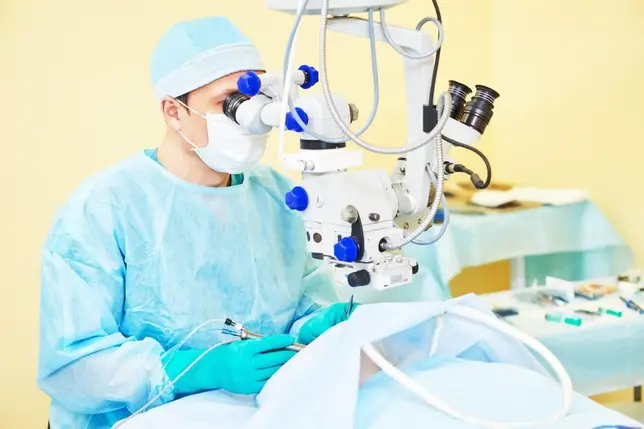 What is the Trusted LASIK Surgeon Directory?
Despite its name, the Trusted LASIK Surgeon directory is the ideal resource for finding not just LASIK surgeons, but cataract surgeons as well. The directory gathers up-to-date information on eye surgeons in the U.S. who perform cataract surgery and LASIK surgery.
At Trusted LASIK Surgeons, we understand that you want high quality care for your eyes. That's why we use rigorous standards to screen the medical professionals who are listed in the directory. All of the eye doctors on our list are screened for their qualifications, surgical experience, cutting-edge research, professional contributions, participation in clinical trials, academic appointments, and other factors.
The Trusted LASIK Surgeon directory does not have a direct contact line where you can call up and get referred to a local cataracts or LASIK surgeon. Instead, the directory contains lists of surgical providers organized by geographic area. With a few quick clicks, you'll narrow down your options and learn which eye surgeons near you have the most experience with eye surgeries like cataract removal.
We use a unique and proprietary screening process to narrow down eye surgeons to only those who are the top in their field and offer comprehensive eye surgery. There may be directories where eye surgeons can buy their way on to the list, but we are not one of them! Thus, you can trust that every eye surgeon on the list has been independently verified.
How to Use the Trusted LASIK Surgeon Directory for Cataract Surgery
Now that you understand what the directory offers you can begin your search for a cataract surgery provider with confidence. To get started, click on the "Find a LASIK and Cataract Surgeon" Link, then click on the name of the state or the city where you live.
Once you select your geographic area, you will be taken to a separate webpage listing for all eligible LASIK and cataract surgeons in your city or state. For every eye surgeon listed, you will see a brief blurb that describes their service area and the type of eye surgeries they perform. You may view their credentials and other helpful information on the directory.
You will see the phone number of the eye surgeon and a link to their website, so you can learn more about their experience with cataracts removal.
Let us do all the research for you, then present you with qualified eye surgeons near you, so you can quickly choose a cataract surgeon. We save you time and boost your confidence when choosing a cataract surgeon.
Get started now with your search for an eye surgeon performing cataracts removal. Click here to begin your search.