Bellevue LASIK and Cataract Surgeons
The Trusted LASIK Surgeons directory only lists surgeons who have extensive qualifications and experience. We estimate these Bellevue, WA based LASIK laser eye surgery, refractive eye surgery, cataract surgery, eye doctors are among the top performing vision correction in the United States. These Bellevue eye surgeons also serve international patients.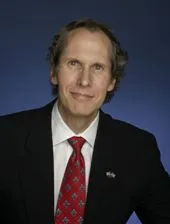 Bellevue LASIK Surgery Dr. Mike Gilbert, M.D.
Dr. Mike Gilbert, M.D., at the Northwest Vision Institute, based in Bellevue, WA. has exceptional professional experience and credentials. Please review his extensive qualifications, experience the link above.
Call for Appointments and Information: (425) 450-2020
Northwest Vision Institute
12301 N.E. 10th Place (Old Bel-Red Road)
Bellevue, WA. 98005
---
To find a vision correction expert surgeon who has qualified to be listed at Trusted LASIK surgeons in another area, please visit:
Find a Trusted LASIK Eye Surgeon
The screening process and standards used by Trusted LASIK Surgeons™ can be found at:
How Are Lasik Eye Surgeons Qualified at TLS