Texas Cataract Surgeons

The Trusted Cataract Surgeons™ directory only lists highly qualified surgeons with proven expertise. We estimate these Texas Cataract and LASIK expert surgeons have extensive professional qualifications that we estimate place him among the top 1% of LASIK, Laser, Cataract Surgery and refractive surgeons in the United States.
Dallas LASIK Eye Surgeon Dr. R. Wayne Bowman, M.D.

Dallas Cataract Surgery Assistance from Trusted LASIK Surgeons™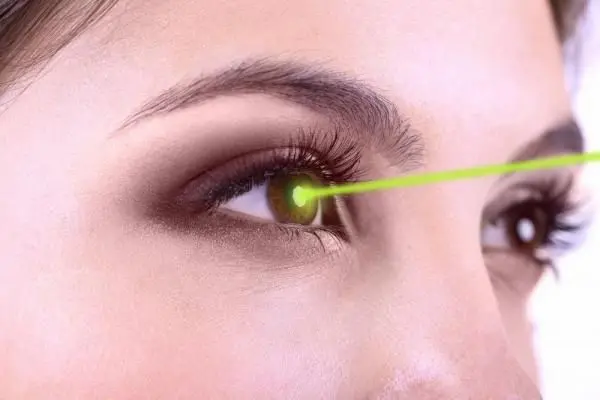 If you feel like you are seeing the world through a veil, it may be time to look into cataract surgery in Dallas. This procedure for replacing a diseased lens with an artificial one is quick, easy and painless for patients who are ready to enjoy brilliant vision again, possibly for the first time in years -- but locating the right cataract surgeon for your needs is an important factor in the final result. Fortunately, our online ophthalmology directory at Trusted LASIK Surgeons™ is just as good at connecting you with this kind of expertise as it is at locating other types of eye surgery specialists.
Understanding Cataracts With Your Dallas Cataract Surgeon
Cataracts are proteins within the lens that have lost their usual alignment (which allows light to enter the lens freely) and begun to clump together. The lens becomes increasingly opaque, eventually taking on a milky or cloudy appearance. Cataracts may cause poor night vision, low or blurry daytime vision, unusual sensitivity to glare and visual artifacts such as halo or sunburst patterns around headlights or other strong light sources. Untreated, they can lead to blindness.
When to Seek Cataract Surgery in Dallas
Cataracts may take many years after you turn fifty to become a real problem, during which time your Dallas eye doctor may be able to compensate with corrective lenses or by suggesting lifestyle adjustments such as brighter room lighting. But once your condition impairs your ability to perform daily tasks or participate in your favorite activities, it's usually time to schedule cataract surgery.
Pre-Operative Care
Before you undergo cataract surgery, your ophthalmology center will need to run pre-operative tests to visualize the inside of the eye, checking for any diseases that might contraindicate cataract surgery. Detailed measurements of the eye's dimensions and curvature will ensure that you receive the right type of intraocular lens (IOL).
What to Expect During Cataract Surgery
You'll receive anesthetic eye drops that keep your eye from feeling any pain during your cataract surgery. Many modern cataracts surgeons will employ a laser to make a very fine flap in the tissues that contains the lens. Ultrasound breaks the lens up for easier removal, after which the new IOL is inserted.
Post-Operative Care
You may experience clear vision through your new lens within days. You'll need to use medicated eye drops for a few weeks after surgery, and you may have to follow some activity restrictions during this time. Regular follow-up exams allow your ophthalmologist to monitor the recovery process.
Choosing Your Dallas Cataract Surgery Expert
If you already know it is time to consider surgery, and you're looking for a Dallas cataract surgery specialist, please visit the profiles above using the links these surgeons.
You'll be able to view biographical and contact information for the Dallas practitioners listed there.
Let Trusted LASIK Surgeons™ be your trustworthy guide to the finest cataract surgery Dallas has to offer!
If you live in another city, please visit our Find a Cataract Surgeon page of this website.