Fort Myers LASIK Surgeon
Dr. Jeffrey Robin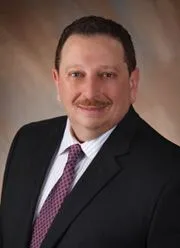 Trusted LASIK Surgeons
Dr. Jeffrey Robin
Dr. Robin is an Ophthalmologist Surgeon at Franz EyeCare, as well as Associate Professor of Ophthalmology at the University of Central Florida College of Medicine
Dr. Robin performed the first laser vision correction surgery in the state of Illinois
Categories
Credentials and Qualification
Premier Patient Care
Professional Credentials
Additional Career Highlights
Education and Training
Surgeon Bio
Appointments:
Direct: (954) 969-0090
Frantz EyeCare
12731 New Brittany Boulevard
Fort Myers, FL 33907



Dr. Jeffrey Robin treats patients seeking LASIK and other laser vision correction and refractive surgery from throughout Florida in his Franz EyeCare center in Fort Myers, Florida, as well as patients from throughout Northern and Central Florida as well as Tallahassee and southern Georgia.
To contact Dr. Jeffrey Robin, please visit: Online Contact Form for Dr. Robin
Call or contact Dr. Jeffrey Robin today and please mention Trusted LASIK Surgeons for your free LASIK consultation with a true LASIK expert who is a trusted eye surgeon and vision care specialist. Dr. Robin's exceptional qualifications are listed below.
---
Dr. Jeffrey Robin has extensive qualifications that Trusted LASIK Surgeons estimates place him among the top 1% of LASIK laser eye surgery, cataract and refractive surgeons in the United States.
For your convenience, these credentials and criteria have been grouped by Experience, Premier Patient Care and Credentials. In addition, Dr. Jeffrey Robin has included some additional career highlights that, while not used by Trusted LASIK Surgeons in our screening process, clearly demonstrate his highly distinguished career as a true pioneer in advancing vision correction surgery throughout the world.
Dr. Robin's qualifications and credentials as one of the top LASIK surgeons include:
Experience
First laser vision correction in state of Illinois
First LASIK procedure in Cleveland, OH
Over 29 years experience in cataract surgery (including cataract surgery with lens implants)
Performed over 57,000 LASIK and laser vision procedures
Certified on the following laser vision correction lasers: AMO Visx S4, Alcon Wavelight Allegretto, AMO IntraLase, Bausch & Lomb Technolas, Nidek EC 5000, Alcon Ladarvision, Summit, Visx 2020.
Principal Investigator for 1 FDA clinical study for manufacturers of lasers and other devices as well as a Co-Investigator for 10 other FDA clinical studies
Investigator for 4 National Eye Institute (NEI) and National Institutes of Health (NIH) Studies
Refractive and Cataract Surgery Expert Witness: Over 24 years experience providing expert witness services on behalf of plaintiffs and defendants, including case review and expert testimony for cases involving the following

LASIK and PRK laser vision correction surgery, corneal transplants, and conductive keratoplasty procedures
---
"All-Laser" LASIK (bladeless) using the IntraLase laser
Wavefront Optimized LASIK and PRK laser eye surgery using the Alcon Wavelight Allegretto laser
Use of iLASIK Procedure- WaveScan Technology, IntraLase, and Visx Advanced CustomVue treatments
Offers complete refractive surgery care

ntraocular lens implant surgery (IOLs) including Refractive Lensectomy (RLE) or Clear Lensectomy (CLE) using monofocal lenses, and multifocal lenses, as well as phakic implants and toric implants.

Management of complications of surgery for new patients who had problems from a LASIK or other vision correction procedure performed by another doctor
Other eye surgeons, optometrists, opticians, employees of companies that specialize in vision correction surgery devices or products, or their family members have had their LASIK, PRK or other vision correction procedure or cataract surgery performed by Dr. Robin.
---
Current Faculty Appointments:
Past Faculty Appointments (Staff and/or other Privileges)

Assistant Professor, Department of Ophthalmology, University of Southern California

Director, Residency Training Program
Chairman, Residency Training Committee
Member, Clinical Services Committee
Coordinator, Cornea and External Disease Service
Member, Quality Assurance Committee

Associate Professor, Department of Ophthalmology, University of Illinois at Chicago

Senior Research Scientist
Co-Director, Cornea and External Disease Service
Member, Independent Study Program Advisory Committee
Co-Chairman, Eye Trauma Subcommittee
Director of Refractive Surgical Services

Chief of Ophthalmology, West Side Veterans Administration Hospital (Chicago, IL)
Clinical Associate Professor of Ophthalmology, Rush Presbyterian St. Luke's Medical Center

Co-chairman, Cornea and Refractive Surgery Fellowship Program

Head of Department of Refractive Surgery, Department of Ophthalmology, Cleveland Clinic Foundation

Chief of Refractive Surgery Department

Associate Professor of Clinical Ophthalmology, Case Western Reserve School of Medicine

Cornea & Refractive Surgery Fellowship Co-Director

Visiting Professorships: Dr. Robin has served as a visiting professor of ophthalmology at universities and teaching hospitals throughout the United States and around the world including:

South America: Lima, Peru, Santiago, Chile, Caracas, Venezuela, Quito, Ecuador, and Bogota, Colombia
Middle East/Central Asia: Madurai (India), Jeddah, Dammam and Abha (Saudi Arabia)

Professional Society and Organizations- Membership and Affiliations

American Academy of Ophthalmology (AAO)
International Society of Refractive Surgery (ISRS)

Offices held (past): President, President-Elect, Immediate Past President, Secretary, Program Chairman, Executive Director
Recipient of Lans Honorary Lectureship
Recipient of ISRS Founders' Award

American Society of Cataract and Refractive Surgery (ASCRS)
Georgetown University of Ophthalmology Alumni Society
American Medical Association (past)
Contact Lens Association of Ophthalmologists (past)
Cornea Society (past)
Associacion Ecuatoriana de Ofialmologia (honorary)
Sociedad Colombiana de Ofialmologia (corresponding/honorary)
Sociedad Peruana de Ofialmologia (honorary)

Certified by American Board of Ophthalmology
Past Consulting Positions (for companies that develop lasers, other ophthalmic products and medication)

Chiron: LASIK Advisory Board
Refractive Technologies, Inc.

Past Editorial Boards

Journal of Refractive Surgery, Editorial Board and Co-Editor
Ocular Surgery News
Operative Techniques in Cataract and Refractive Surgery

Past Service as a Reviewer of Research Articles:

American Journal of Ophthalmology, Archives of Ophthalmology, Investigative Ophthalmology and Visual Science, Journal of Refractive Surgery, Journal of Pediatric Ophthalmology and Strabismus, Journal of the American Medical Association, Journal of Cataract & Refractive Surgery, Ocular Surgery News, Ophthalmology Times

Over 60 peer-reviewed scientific journal articles published
Over 10 text book chapters
Over 3 videos and podcasts on ophthalmology
Over 500 lectures on research topics at major eye meetings
Served on over 100 vision correction and other eye related panels at major ophthalmology meetings
Taught over 75 courses at major eye meetings
---
First eye doctor in USA to personally have laser vision correction (1992)
Best Doctors in Orlando, Orlando Magazine, 2009-2012
America's Top Ophthalmologists, Consumers' Research Council of America, 2010-2011
Florida: Most Recommended Physicians, National Consumers Survey, 2011
Recipient of Brown Memorial Lectureship, Columbus Ophthalmological Society, Columbus, OH
The Best Doctors in America, multiple years including 2011-2012
The Best 2000 Doctors in America, 1996 EB Brown Publishing Co.
Best Doctors in Cleveland, Cleveland Magazine, 1997 and 1998
National Registry of Who's Who: Professionals, 1998 and 1999
Recipient of ISRS Lans Honorary Lectureship, 1995
Recipient of ISRS Founders Award, 2001
Chief Resident, Georgetown University Department of Ophthalmology, 1981-1982
Trained 14 ophthalmologists as Cornea and Refractive Surgery fellows
Trained hundreds of ophthalmology residents and medical students in various areas of ophthalmology, corneal surgery, corneal and external diseases, and refractive corneal surgery
Charitable Activities:

Performs free laser vision correction for members of the Wounded Warriors Project and their primary caregivers (2010-present)
---
---
Jeffrey. Robin, M.D., has been performing laser vision correction for more than 20 years. In total, Dr. Robin has performed more than 65,000 laser vision and other refractive surgical correction procedures. Dr. Robin performed the first laser vision correction procedures in the state of Illinois and was among the first to perform LASIK in the state of Ohio.
Dr. Robin is believed to have been the first ophthalmologist in the world to personally have laser vision correction in 1992. He has traveled to more than 335 cities in more than 30 countries; many of these involved performing and teaching vision correction surgery. For much of his career, Dr. Robin has worked at university ophthalmology programs, including the University of Southern California, the University of Illinois at Chicago, Rush-Presbyterian, the Cleveland Clinic Foundation and Case Western Reserve University. He still retains a great love for teaching and research. Dr. Robin is presently Associate Professor of Ophthalmology at the new University of Central Florida College of Medicine and looks forward to helping this dynamic institution develop an ophthalmology program.
Dr. Robin's career began as a corneal transplant surgeon but then soon became focused on the development of the field of elective vision correction surgery. His devotion to this specialty was reflected in his nearly 20 year involvement with the International Society of Refractive Surgery (ISRS). He first became Secretary of this organization (which was the first professional society devoted to elective vision correction surgery), then served as its Program Chairman, President-Elect, President and Immediate Past-President. Dr. Robin relocated from Cleveland to the Orlando, Florida area so that he could continue working with ISRS as its Executive Director.
Dr. Robin has many hobbies such as photography, tennis, physical fitness/weight training and, when he has the opportunity, traveling. He reads voraciously and is a true sports fanatic. He considers himself a techno-geek and loves computers and other tech gadgets. Much of his time revolves around his wife and three children (two in college, one in high school) and their many activities/pursuits, especially involving his incredibly talented vocalist daughter and equally talented guitarist son. Dr. Robin also hopes to pursue an interest in the new field of wellness.
"My father's an optometrist, so I grew up in a world of vision correction. Becoming a corneal surgeon and then a laser vision correction surgeon seemed natural for me. Being able to improve vision and reduce dependence on glasses/contact lenses thereby increasing the quality of people's lives is incredibly gratifying!" Dr. Jeffrey B. Robin
View Curriculum Vitae of Dr. Jeffrey Robin
Please call or visit Dr. Jeffrey Robin today for your free LASIK consultation with a trusted expert LASIK eye surgeon and vision care with proven expertise.
---
To find a vision correction expert surgeon who has qualified to be listed at Trusted LASIK surgeons in another area, please visit:
Find a Trusted LASIK Eye Surgeon
The screening process and standards used by Trusted LASIK Surgeons™ can be found at: