Lexington LASIK Surgeon
Dr. Bruce Koffler, M.D.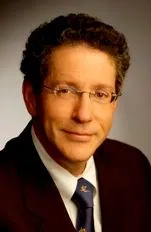 ---
Dr. Bruce Koffler has extensive qualifications that we estimate put him among the top LASIK and refractive as well as cataract surgery experts in the United States.
For your convenience, these credentials and criteria have been grouped by Experience, Patient Care and Credentials. In addition, Dr. Koffler has included some additional career highlights that while not used by Trusted LASIK Surgeons in our screening process, clearly supplement his highly distinguished career.
Dr. Koffler's qualifications and credentials as one of the top LASIK and cataract surgeons include:
Experience
---
---
---
Education
---
Bruce Koffler, M.D., received his Medical degree and completed his Internship in Internal Medicine and a three-year Residency in Ophthalmology at Georgetown University. In 1979, Dr. Koffler concluded a one-year postdoctoral Fellowship in Cornea and Infectious Diseases of the Eye at the C enter for Sight, Georgetown University School of Medicine.
Dr. Koffler served as an Assistant Professor and the Director of Cornea and External Disease services in the Department of Ophthalmology at the University of Kentucky College of Medicine from 1979 to 1983. He developed the University of Kentucky Lions Eye Bank in 1980 and was its Medical Director from 1981 to 1987. Currently, Dr. Koffler is an Associate Clinical Professor and maintains a private practice at Koffler Vision Group. His scientific papers have been published in various journals, including Cornea, American Journal of Ophthalmology Archives of Ophthalmology, Perspectives in Ophthalmology, International Ophthalmology Clinics, and the Journal of the Contact Lens Association of Ophthalmologists. He has presented many numerous scientific papers at international, national, state and local professional meetings, including the American Academy of Ophthalmology Annual Meeting, the Annual Meeting of the Association of research and Vision in Ophthalmology, the Contact Lens Association of Ophthalmologists Annual Meeting, the European Contact Lens Society Meeting, the Brazilian Ophthalmology Society Meeting (SOBLEC), the Japanese Contact Lens Society, and the International Congress of Ophthalmology.
Dr. Koffler has held leadership positions in various professional organizations. He served as President of the Kentucky Academy of Eye Physicians and Surgeons, as President of the Lexington Academy of Eye Physicians and Surgeons, and has previously served as Chief of Staff of Humana Hospital – Lexington. Dr. Koffler has served two consecutive terms of office on the Board of Directors of the Contact Lens Association of Ophthalmologists. In 1999, Dr. Koffler was elected to the Executive Committee of CLAO as Chairman of Finance and Audit. He became the President of CLAO in 2002.
Dr. Koffler has been a long time community activist serving on the Lexington Child Development Center Board of Directors, creating their ophthalmic consultation program. He has been a member of the Lexington Lions Club since 1981 after creating the University of Kentucky Lexington Lions club. He was a founder of the Lexington Lions Endowment Fund, serving as Chairman from 1985 to 1998. In 1999, he was appointed to the Board of Directors of the Saint Joseph Hospital Foundation.
View Lexington LASIK Surgeon Bruce Koffler's Curriculum Vitae
---
To find a vision correction expert surgeon who has qualified to be listed at Trusted LASIK surgeons in another area, please visit:
Find a Trusted LASIK Eye Surgeon
The screening process and standards used by Trusted LASIK Surgeons™ can be found at: