Stockton Cataract Surgeons
The Trusted LASIK Surgeons directory only lists surgeons who have extensive qualifications and experience. We estimate these Stockton Cataract surgery, refractive eye surgery, LASIK and laser vision correction surgeons are among the top 1% performing vision correction in the United States.
(650) 498-7020 Call for Appointments and Information
California LASIK Serving: Palo Alto, Stanford, Mountain View, Santa Clara, Santa Rosa, San Jose and Cupertino areas.
Eye Surgeon Dr.Edward E. Manche, M.D. has extensive qualifications that we estimate place him among the top 1% of LASIK and refractive surgeons in Mountain View, California, and the United States. Based at the Stanford Eye Laser Center, in Palo Alto, Dr. Manche also serves international patients. Dr. Manche's exceptional qualifications are listed via the link above.
The Stanford Eye Laser Center 2452 Watson Court Palo Alto, CA 94303
Stockton Cataract Surgeon Dr. Ella Faktorovich, M.D.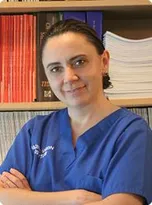 (415) 922-9500 Call for Appointments and Information
San Francisco LASIK Serving:
Oakland, Berkeley, Peninsula, Marin, East Bay & the South Bay Areas.
Dr. Ella Faktorovich, M.D., in San Francisco, CA, at the Pacific Vision Institute has extensive professional qualifications that we estimate places her among the top 1% of LASIK Laser eye surgeons, refractive surgeons and cataract sugery experts in the United States. You can view Dr. Factorovich's exceptional qualifications via the link above.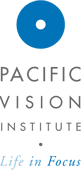 Pacific Vision Institute
One Daniel Burnham Court
San Francisco, CA 94109
Stockton Cataract and LASIK Surgeon Dr. Mark Mannis
(916) 734-6602 Call for Appointments and Information
Health System Eye Center, in Sacramento, CA, and specializes in corneal transplantation and external diseases of the eye.
View his exceptional experience via the link above.
Lawrence J. Ellison Ambulatory Care Center
4860 Y St., Suite 2400
Sacramento, CA 95817
Alternative Locations:

UC Davis Medical Group, Roseville

2261 Douglas Boulevard
Roseville, CA 95661
---
Call today for your consultation with a true Cataract surgery, Refractive and LASIK and laser eye expert who is a trusted eye surgeon and vision correction surgery specialist.
We invite you to review our qualification process, each eye surgeon's profile, and select your LASIK and refractive eye surgeon with confidence.
Thank you for visiting us at Trusted LASIK SurgeonsTM.
To find a vision correction expert surgeon who has qualified to be listed at Trusted LASIK SurgeonsTM in another area, please visit:
Find a Trusted Cataract Surgeon™
The screening process and standards used by Trusted LASIK Surgeons™ and Trusted Cataract SurgeonTM can be found at:
How Are LASIK and Cataract Surgeons Qualified at Trusted LASIK Surgeons™ and Trusted Cataract Surgeons™