Jefferson City, Missouri- LASIK Surgeons
The Trusted LASIK Surgeons™ directory only lists LASIK and laser vision correction surgeons who have extensive qualifications and experience. We estimate each LASIK surgeon featured at our site in the Jefferson City and Columbus, MO these St. Louis, MO have professional credentials that would place them among the 1% of eye surgeons performing vision correction surgery in the United States.
Columbus, MO LASIK and Cataract Surgeon Dr. Jason Brinton, M.D.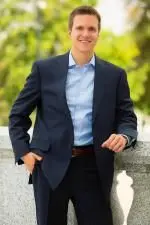 Dr. Jason Brinton has extensive professional accomplishments that we estimate would put him among the top 1% of LASIK and cataract surgeons in the United States.
Call today at (314) 375-2020 for your consultation with a true LASIK eye surgery expert who is a trusted eye surgeon and vision care specialist. To learn more about Dr. Brinton's exceptional qualifications, please clock on the link above to his profile page.
Brinton Vision
555 N. New Ballas Rd., Ste 310
Saint Louis, MO 63141-6896
---
Please call today for your consultation with a Trusted LASIK Surgeon™ and a laser vision correction expert.
We invite you to review our qualification process, each surgeon's profile, and select your LASIK surgeon or cataract surgery specialist with confidence.
When you select a surgeon from the Trusted LASIK Surgeons™ directory, you will meet with a true LASIK surgery expert who is a trusted surgeon and vision correction surgery specialist.
---
Thank you for visiting us at Trusted LASIK Surgeons™.
To find a vision correction expert surgeon who has qualified to be listed at Trusted LASIK surgeons in another area, please visit:
Find a Trusted LASIK Eye Surgeon™
The screening process and standards used by Trusted LASIK Surgeons™ can be found at:
How Are Lasik Eye Surgeons Qualified at Trusted Lasik Surgeons™?