Santa Monica LASIK Surgeons
Dr. Jonathan Davidorf and Dr. Barry Seibel M.D.
The Trusted LASIK Surgeons directory only lists surgeons who have extensive qualifications and experience. We estimate these Santa Monica based LASIK laser eye surgery, refractive eye surgery, cataract surgery, eye doctors are among the top 1% performing vision correction in the United States. These Santa Monica eye surgeons also serve international patients.
---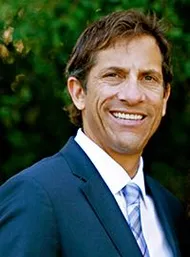 Los Angeles based LASIK & Cataract Surgery Serving:
Los Angeles, including West Hills, Woodland Hills, Encino, Calabasas, San Fernando Valley, Simi Valley, San Gabriel, Glendale, Pasadena, Westlake Village, Thousand Oaks, Camarillo, Oxnard and Ventura.
Appointments and Information
Dr. Davidorf, based in Los Angeles is also co-author of LASIK: Principles and Techniques, the first medical textbook on LASIK. Dr. Davidorf has delivered award-winning presentations to national and international audiences on the subject of refractive surgery and continues to train other ophthalmologists on advanced surgical techniques. His course, "Emerging Technologies in Cataract and Refractive Surgery," is attended by ophthalmologists and surgeons from around the world. He is a lecturer and course director for the American Academy of Ophthalmology, the American Society of Cataract and Refractive Surgery, and the International Society of Refractive Surgery.
The Davidorf Eye Group
7320 Woodlake Ave. Suite 190
West Hills, CA 91307
Please view Dr. Davidforf's extensive qualifications via the link above.
---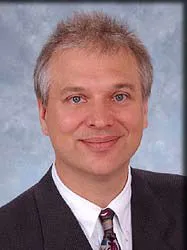 Santa Monica LASIK Surgeon Barry Seibel M.D.
Call for Appointments and Information
Seibel Vision Surgery specializes in cataract surgery and LASIK laser vision correction. Serving patients from Santa Monica, West Los Angeles, Beverly Hills, Bel Air, Westwood, and throughout Los Angeles, Culver City, Venice Beach, Pacific Palisades, West Hollywood, and Malibu.
One of Dr. Seibel's major contributions to medicine is his textbook on cataract surgery, "Phacodynamics" - used by eye surgeons worldwide for learning the science behind cataract surgery specific to patients as individuals rather than a generalized approach. Recently released in its 400-page Fourth Edition, this classic text has also been welcomed in Japanese and Spanish. The Seibel IntraLASIK Flap Lifter is just one of 20 surgical instruments created by Dr. Seibel to enhance patient experience during LASIK. It was so well received that IntraLase (the company that manufactures the laser used in bladeless "all laser" LASIK surgery) uses it in demonstrating their latest technology to laser eye surgeons around the world. Dr. Seibel's innovative instruments are some of the most useful designs in the field of eye surgery.
As Dr. Seibel is highly regarded not only by his patients, he has taught ophthalmologists all over the world. Dr. Seibel stays up-to-date on the latest most proven techniques for obtaining your optimum vision for you. Dr. Seibel was recently honored to serve as the Director of all Surgical Skills Transfer Courses, (which includes cataract surgery, LASIK, vitrectomy and glaucoma surgery) for the American Society of Cataract and Refractive Surgery (ASCRS). This prestigious series of courses provides ophthalmologists from all over the globe an opportunity to gain knowledge handed over from one eye surgeon to another.
As a Clinical Assistant Professor of Ophthalmology at the University of California, Los Angeles, Jules Stein Eye Clinic, Dr. Seibel can offer you all the advantages of the latest technology, as well as access to ongoing clinical trials. Dr. Seibel combines a solid background in technology, the sophisticated expertise of a cataract eye surgeon, and extensive experience with the state-of-the-art custom Wavefront LASIK laser to help you achieve your personal best vision.
Dr. Barry Seibel, M.D., based in the West Los Angeles and Santa Monica area in California, has extensive qualifications that Trusted LASIK Surgeons estimates place him among top 1% of LASIK laser eye surgery and refractive surgeons in the United States. Please view Dr. Seibel's exceptional qualifications via the link above.
Seibal Vision
11620 Wilshire Blvd, Suite 711
Los Angeles, CA, 90025
---
Call today for your consultation with a true cataract and LASIK expert surgeon who is a trusted eye surgeon and vision correction surgery specialist.
We invite you to review our qualification process, each surgeon's profile, and select your LASIK or cataract surgeon with confidence. You will gain the advice, wisdom, and expertise of a profoundly qualified refractive eye surgeon at an exceptional value.
---
Thank you for visiting us at Trusted LASIK Surgeons™.
To find a LASIK, cataract and vision correction expert surgeon who has qualified to be listed at Trusted LASIK Surgeons™ in another area, please visit:

The screening process and standards used by Trusted LASIK Surgeons™ can be found at:
How Are LASIK Surgeons Qualified at Trusted Lasik Surgeons™?